Green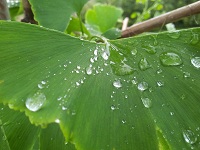 In every project, choices will be provided that are environmentally friendly.
Judith shares her knowledge to educate her clients and encourages awareness in sustainable practices.
Eight Easy Ways to Be "Green"
Incorporate house plants which serve as natural air purifiers and oxygen generators.
Replace incandescent bulbs with LEDs. Use dimmers for optimal function.
Compost.
Recycle: Restore: Reupholster.
Use Greenguard Certified Low VOC paints.
Choose wood approved by the FSC (Forest Stewardship Council)
Buy low flow water saving toilets: Ask me about WaterSense Rebates.
Use biodegradable cleaning products: Look for the DfE (Design for the Environment) label.